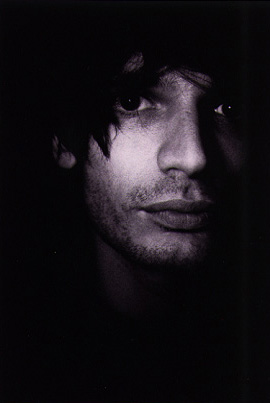 FULL NAME::.
Jonathon Greenwood
DATE OF BIRTH::.
November 5, 1971
PLACE OF BIRTH::.
Oxford, England
PLACE IN BAND::.
Lead guitar, organ, synthesizer, piano, recorder, sound effects.
EDUCATION::.
Abingdon School; began course in psychology at Oxford Poly.
PREVIOUS JOBS::.
None.
KEY WORDS::.
Funny, erudite, impatient, splint, fringe.
FAVE MUSIC::.
Past influences - Jazz, Miles Davis, Elvis Costello. Current faves - Mo'Wax, Can, Pink Floyd's Meddle.
FAVE MOVIES/TV/BOOKS:
"Prick Up Your Ears", "Going For Gold', "Generation X', "The Imperfect Art".
LIKES::.
Buying records, walking, touring, Lee Morgan.
DISLIKES::.
Buying compact discs, driving, recording, Derek Nimmo.
INFLUENCES::.
Frank Black, Jimmy Smith, Lee Morgan.
OTHER::.
Hardly drinks. Married. Known as "the dreamer" at school. Likes buying clothes. Wrote The Tourist, the final track on OK Computer.